ETHNA System takes the stage at Europe's premier research management event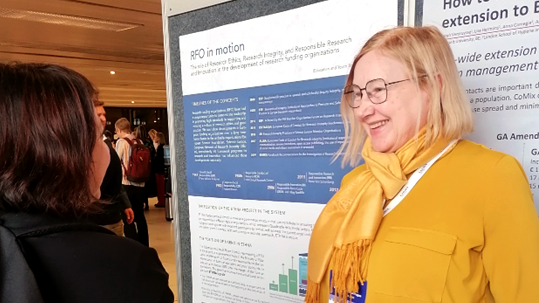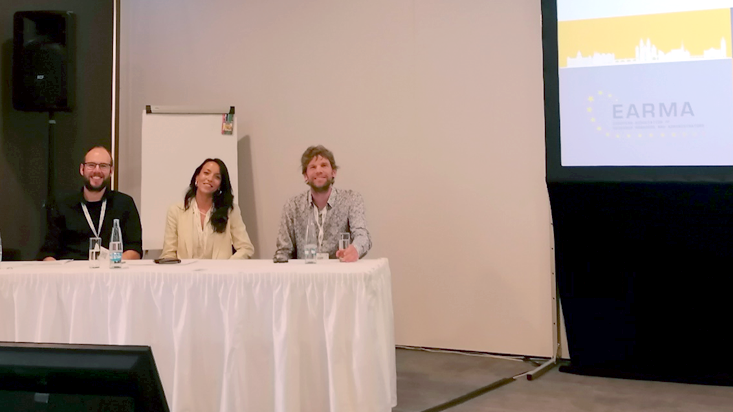 At this year's EARMA Conference the ETHNA System was recognised for its unique contribution to providing a systemic management of activities in research funding organisations.
Over 1000 participants gathered in Prague for the annual European Association of Research Managers and Administrators (EARMA) conference on April 24-26,. Three days of networking and sharing best practice gave the research community the opportunity to test out ideas and discuss exciting developments in the field.
ETHNA System partners were honoured to contribute: Ramon Feenstra and Elsa Gonzalez-Esteban from the Universitat Jaume I (UJI), and Lisa Häberlein and Philipp Hövel from the European Network of Research Ethics Committees (EUREC) presented the results of the project in their presentation "Integrity and Responsibility at R&I Centres". Ülle Must, Development Director at the Education and Youth Board of Estonia (Harno), focused her presentation, "RFO in motion", on the development of research funding organisations (RFOs) and on what participation in the ETHNA project brought to her organisation, in particular.
The session discussions and questions left the impression that what had been achieved thus far in the project was in line with current trends. It appeared that the complexity of the activities in the ETHNA System, coupled with its flexibility, was appreciated by the participants. In the case of RFOs, it was recognised that this kind of systematic management of activities had been missing before. To quote the experienced and recognised research administrator, Cristina Borrás Sardà from the Agency for Management of University and Research Grants (AGAUR), "it seems that AGAUR has something to take over here as well".
Access the final version of the ETHNA System here.
https://ethnasystem.eu/wp-content/uploads/2023/05/earma-ethna-2.png
303
539
u.mommert
https://ethnasystem.eu/wp-content/uploads/2020/04/ETHNA_Logo-800px-250x63.jpg
u.mommert
2023-05-03 10:56:18
2023-05-09 16:36:11
ETHNA System takes the stage at Europe's premier research management event