New video out! Dos and Don'ts for implementing the ETHNA System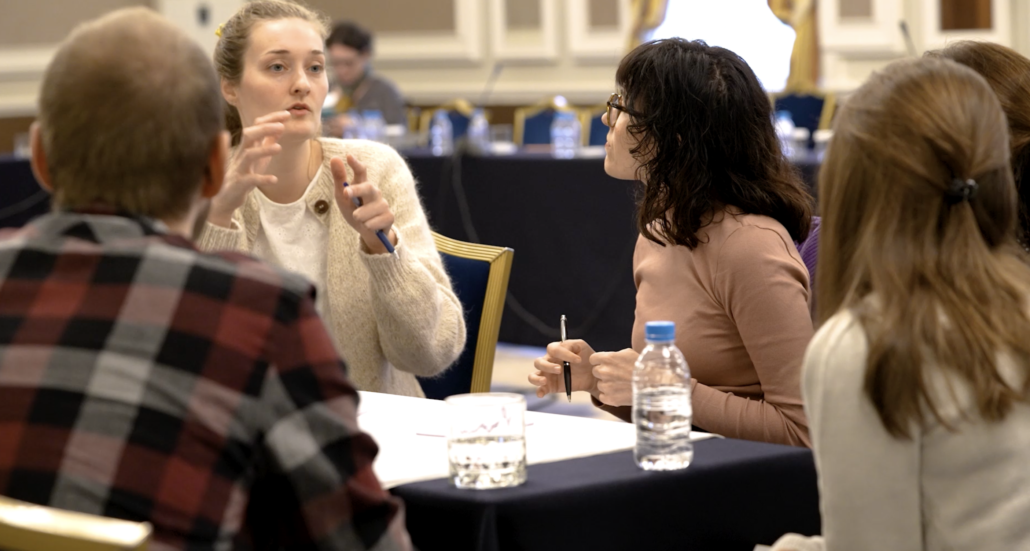 After a lengthy implementation period in which the ETHNA System was piloted across different contexts in Europe, our project partners share helpful advice for future implementors.
Implementing organisations opened up about, among others, the challenges of too rigidly applying the methodology and risking being perceived as a top-down imposed mandate on researchers. One solution: a well-run co-creation process that fosters fruitful debates among stakeholders. This not only improves the quality of the process, but also helps to ensure that the achieved results are not seen by the personnel as something imposed on them but co-created with them.
The ETHNA System Guide to the Ethics Governance of RRI is overall shown to be a very practical document for the implementors, with useful, step-by-step instructions about how to implement the ETHNA System and develop its tools. As such, the ETHNA System can be easily applied in research-performing and research-funding organisations of all types and sizes. However, ETHNA is a flexible ethics governance system and organisations must not adopt it in its entirety. Most of the steps in the ETHNA System Guide are voluntary and can be easily adapted to organisational context and needs.
Watch the video for more helpful tips:
https://ethnasystem.eu/wp-content/uploads/2023/05/Bildschirmfoto-2023-05-10-um-14.57.07.png
1504
2810
L Teitelbaum
https://ethnasystem.eu/wp-content/uploads/2020/04/ETHNA_Logo-800px-250x63.jpg
L Teitelbaum
2023-05-24 12:00:30
2023-05-24 14:22:38
New video out! Dos and Don'ts for implementing the ETHNA System